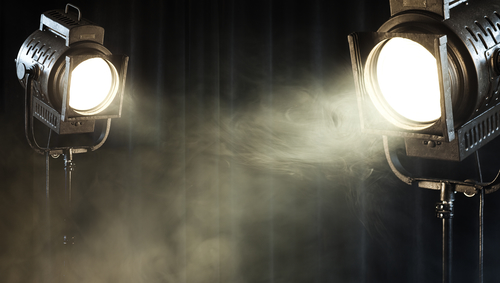 For too many months, locals have been stuck home attending Zoom happy hours and binging Netflix, wishing for the days of socializing with friends in person and immersing yourself in all of the exciting arts and culture offerings of the Philly area. Well thankfully this summer, the city is slowly reopening and life is getting back to normal, which means you can bust out of your 1500 Locust apartment and take in both the sunshine and your social calendar.
Enjoy both at the return of the Shakespeare in Clark Park series. Last fall, the organization kept the show going with a two-week tour of West Philadelphia, where actors performed on a converted trailer with extensive social distancing and safety measures put in place. Now, the troupe is heading back to its old stomping grounds for the next installment of the series, July 28-Aug. 1, with nightly shows at the expansive West Philadelphia community park, 15 minutes from your 1500 Locust apartment. The event is free and open to the public—just bring a blanket and your favorite Shakespeare fans!
This time around, the actors will be taking on a lesser-known Shakespearian work: Pericles, Prince of Tyre. If you're not familiar, the show centers on Pericles fleeing his homeland for safety, and finding adventure, love and danger along the way. The story will be told by the troupe's talented actors, singers and all-around artists. Apart from acting out the actual play, the cast of Shakespeare in Clark Park productions treats viewers to an entire feast for the senses, including music, elaborate costumes and some daring, overhead stunts performed on circus and aerial equipment.
The series is also a true community effort. In the weeks leading up to the show, the troupe will host a number of community-focused events, including weekly, family-friendly acting workshops to introduce locals to the art of the theater and also prepare them for roles in the chorus of the performance.
Before your summer social calendar fills up too much, make sure to pencil in some time for a visit to Shakespeare in Clark Park to reacquaint yourself with Philly's exciting arts community.