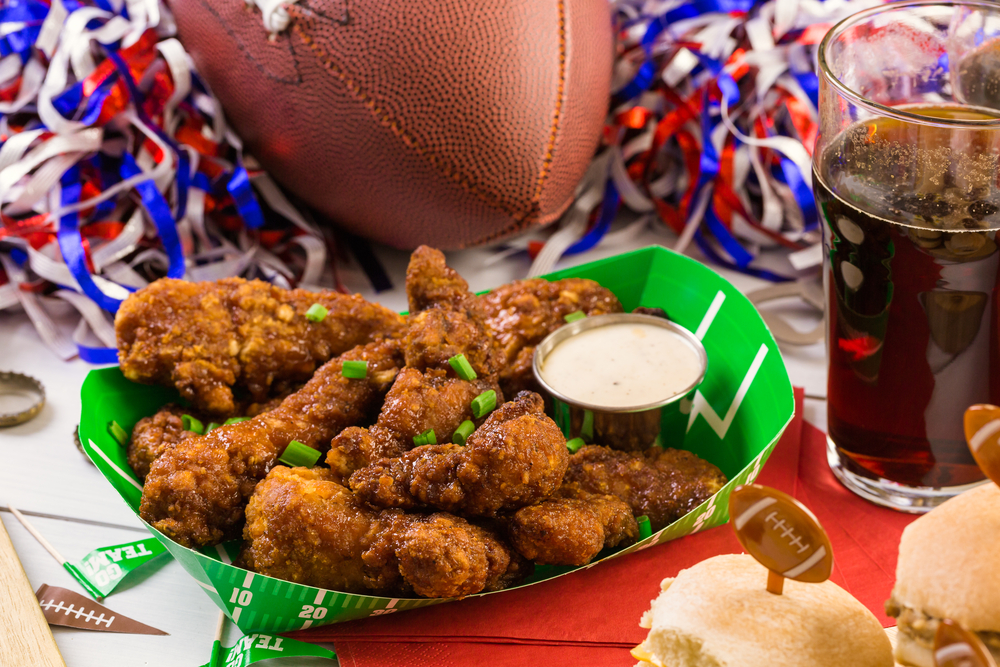 For football fans, the biggest day of the year is almost here! Super Bowl Sunday is slated for Feb. 7 and, while the in-person crowd will likely be smaller than usual, it's still set to be a blockbuster TV event—that you can enjoy right from your 1500 Locust apartment, with some help from the local food and drink scene! The Eagles may have had a disappointing season but that doesn't mean you can't still chow down, drink up and enjoy the show.
A great way to safely do that this year is by carrying out your favorite Super Bowl snacks and sips and parking it right on the couch of your 1500 Locust apartment! To recreate that all-important Super Bowl menu, hit up McGillin's Old Ale House. While the venue is known for its history—dating back to 1860—it's also a king of pub grub, perfect for the big game. And best yet, it's only four blocks from your 1500 Locust apartment.
McGillin's has limited indoor seating as well as heated outdoor spaces, featuring two flatscreen TVs, so you can venture out for the game if you'd like. But if you'd prefer to kick it at home this year, McGillin's is offering a wide range of takeout selections. Handcut fries, chicken tenders and nachos are a perfect fit for any Super Bowl showing but it's really all about the wings, and McGillin's delivers on that front. Available in buffalo, barbecue, Old Bay or Thai sauces, wings come in a variety of sizes, so you can get them to share or just for yourself. Cheesesteaks, burgers and more have made McGillin's a favorite spot for sports lovers who want to take in a good meal while rooting on their favorite team. And to wash it all down, you don't even need to stop at a separate store for some brews on the way home with your food. McGillin's is selling six-packs to go of many of its extensive beer selections, including the McGillin's 1860 IPA, created for its 150th anniversary, or the Beer Sampler, featuring an assortment of local favorites.
So, pick your favorite team, get your order in and get ready for a Super Bowl celebration to remember!
1310 Drury St.
Philadelphia, PA 19107
215-735-5562